Fashion Faceoff: Alia Bhatt, Kritika Kamra or Manushi Chhillar, who styled the distressed jeans better?
Only jeans to drool over here. Grateful for all things cool and a Friday that says a flashback as spot-on and trendy as this should be spoken about extensively. You could be caught with the trends of the year but a new pair of jeans that brings joy and statement cannot be doubted. Can we tell you something? Our obsession with denim may have heightened and we feel no guilt because the new year, chicer you, is the law. Alia Bhatt, Kritika Kamra and Manushi Chhillar have given attention to a particular pair of distressed jeans and here's how you can trust it for life.
Loaded: 1.00%Fullscreen
3 Celebs and their stylish denim pants
While your shirt reads "a basic baby", your pants will narrate a spiffier story. Look at these fits as style enhancers and rock it to an evening hangout for drinks, shopping and at all times you want to look edgy. The Bollywood actress was styled by Ami Patel for the movie promotions of Darlings in a plain white monotone shirt which was clubbed with Huemn's denim pants. The battle of the jeans can totally begin and here's the one that will take the trophy. Its handcrafted panels numbered 1000 speak for themselves.
This cotton-made jeans' styling equation doesn't stop with just one shirt. Work in colours and silhouettes, and style your heart out. The mother-of-one's casual look was accessorised with peep-toe white heels, gold-hued hoop earrings from Shop Lune and rings.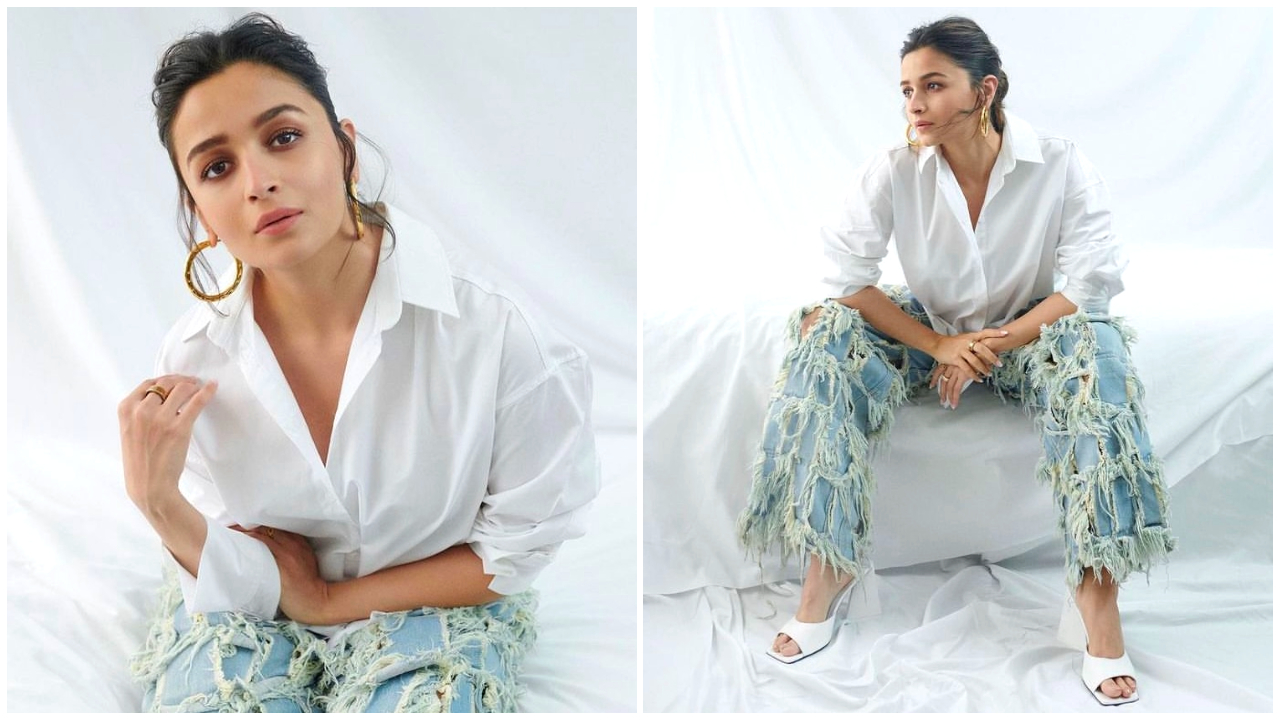 Look cute, look extra with this denim story from October 2022. Prints and denim panels at your service, how awesome! The Hush Hush actress was styled by Sheefa J Gilani in the low-waist distressed jeans from Huemn as seen on Alia which costs Rs. 18,000.00 and teamed with Rs. 4,500.00 second skin diversity crop top from the same brand. The face-printed beige number was curated from lycra spandex which included long sleeves enough to cover up as gloves and a turtleneck too came with it. Kritika's look was rounded off with black pointed-toe pumps.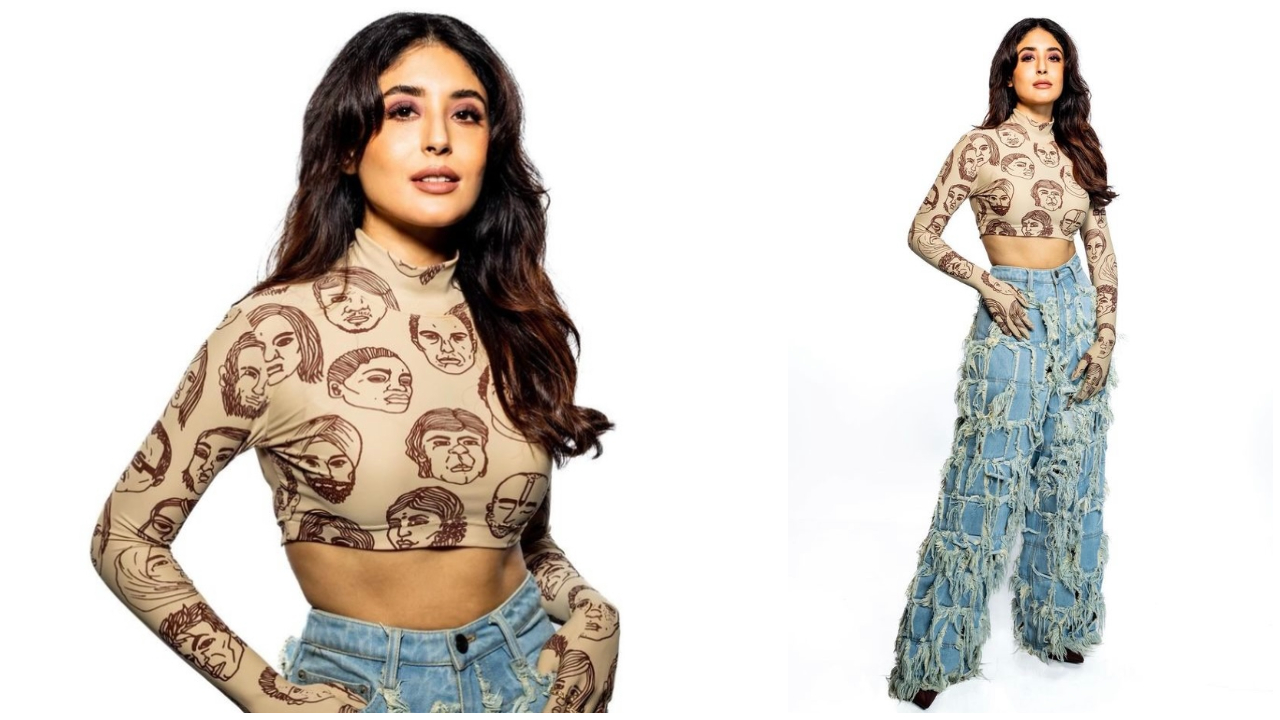 No shopping for more pairs of jeans is necessary. Count on a casual win with this look that was self-styled by Manushi. Let's dive into this recent serve wherein the Samrat Prithviraj actress opted for a cropped and sleeveless top and combined it with distressed jeans. Her accessories were all in sync colour-wise from the Louis Vuitton tote bag to her belt and pointed-toe heels.