Fashion Faceoff: Alia Bhatt or Vaani Kapoor, who styled the Magda Butrym mini dress better?
A rosy deal. Shall we repeat it twice now? It's time to give flower power a rest, said no fashion-interested person, especially not us anymore. Looks like this print is a giver of winning company and Bollywood actresses like Alia Bhatt and Vaani Kapoor would agree. Happy January and let's start seeing roses more prettily. Just another day in the life of an eagle-eyed fashion writer, there's a 2022-approved outfit that just re-impressed us with an achievable and mighty makeover.
-ADVERTISEMENT-
Do we really dress up for the sake of it anymore? You as a reader wouldn't pay attention to this article had you not been interested in fashion. Where's the lie? A fashion faceoff brings with it double and sometimes when lucky more assurances. No one will debate that a dress isn't a crowd-pleaser and a well-shaped closet would have more than a single dress. If you don't see the limit just like us, we mean for once, because these two looks are so good, then read on to style away in winter with a dash of summer felt from the exterior.
Alia Bhatt and Vaani Kapoor look like absolute stunners in Magda Butrym creation
Alia Bhatt
February isn't special for a selected few who may have their birthdays to celebrate. Don't you forget, there's Valentine's day when love will be in the air and so in your closet (that is if you add on a dress as cute as this one). So doll up in a Magda Butrym mini dress and topper with a co-ordinated number like you'd trust a cherry to sit on your cake. How do you like this one? The RRR actress was styled by Lakshmi Lehr for Apoorva Mehta's birthday night in a strapless Sukie pleated and rose-printed dress which was clubbed with a blazer. She also wore a pair of pointed-toe red pumps, a couple of studded rings and delicate-looking drop earrings that all looked like star accessories.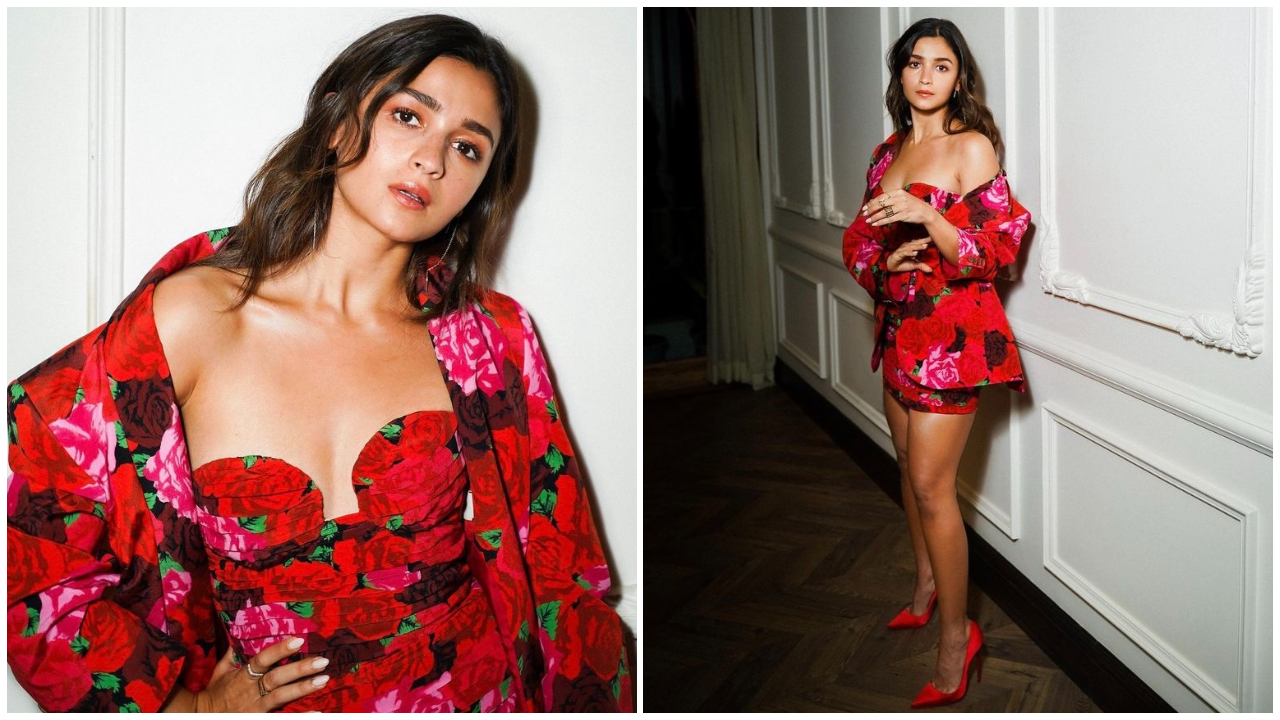 Vaani Kapoor
The look came in fresh. From today's style diary, we spotted the Shamshera actress in the same dress from Magda Butrym. She kept her look blazer-free while Sheefa J Gilani gave the plunging neckline ensemble black stockings which looked phenomenal with thigh-high leather boots. Bombshells, how is the season of fashionable boots treating you all?